Hi, I'm Mattia

My passion for everything that has made history and will make history, for vintage and trendy things, but above all for beautiful things, is what made me start this adventure.
I create traditional "freewheel" bicycles and "fixed-gear" bicycles with a flip-flop hub, after a careful restoration.
Your bike can be built according to your requests. Do you have an old bike and want to make it shine again?
Otherwise we can start from scratch, creating a bike that completely reflects your ideas.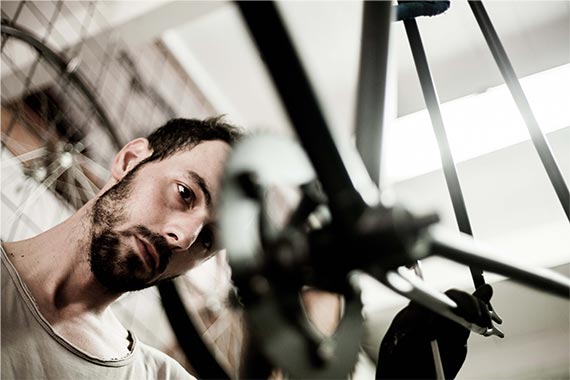 CRAFTSMANSHIP
Elegant bicycles designed with care and the invaluable Italian style!
We don't use industrial methods. Every item is guaranteed as a "unique piece". Italian manual skills and craftsmanship mean maximum care to the quality of raw materials and work, attention to details and passion for beauty.
PASSION
Revival and restyling of quality bikes.
We create handmade bicycles that can be customised in any component. We also deal with racing bikes for historical re-enactment events (Eroica, Marzocchina, Intrepida, etc).
The production and the assembly take place in our lab in Arezzo, Italy.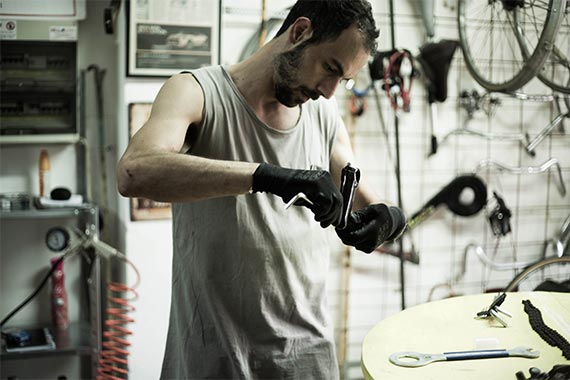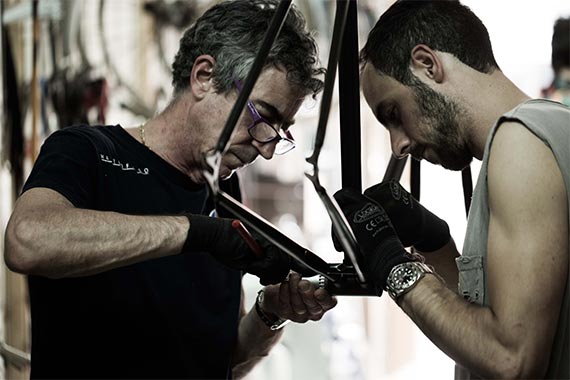 HISTORY
For years, companions and observers of what has been
For some time now, we've been spending our days in the company of stories from friends, customers and acquaintances who see in us that childlike desire to discover and learn. From the dusty Giro d'Italia roads of the good old days to the ones that we're now searching for in the hills around the world comes the MASTROFISSO company motto: "pedal through the heart of history"
STYLE
Careful and knowledgeable research that moves you
Our journey begins from history and from stories, and continues into the endless world of memories through curious discovery. We strive not only to create clothes or bicycles, but ideas: dreams that can accompany every enthusiast as they overcome their own personal challenge.
We put it all together with constant product research in order to achieve the highest level of quality.