Mattia and Fabrizio's passion gave birth to the Lab: a place where countless memories have been collected in the form of old bikes and relics from the historic cycling culture rooted in Tuscany, particularly in Arezzo.
It comes precisely from this culture, but also from a curiosity about the world of sports which is quickly evolving while abandoning the heroes of the past: men before athletes. Therefore, it was born from the necessity and desire to hold a place for these myths of yore.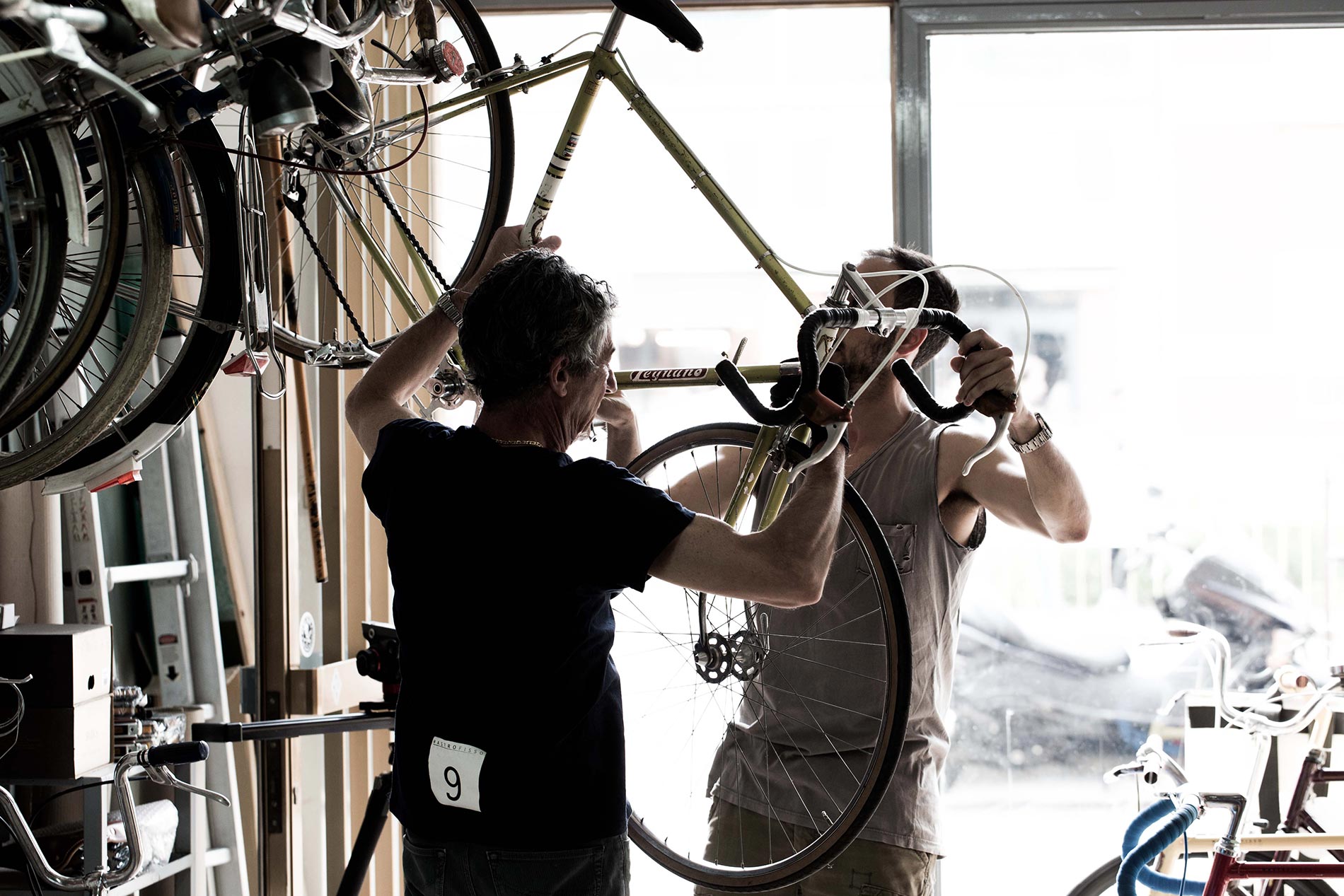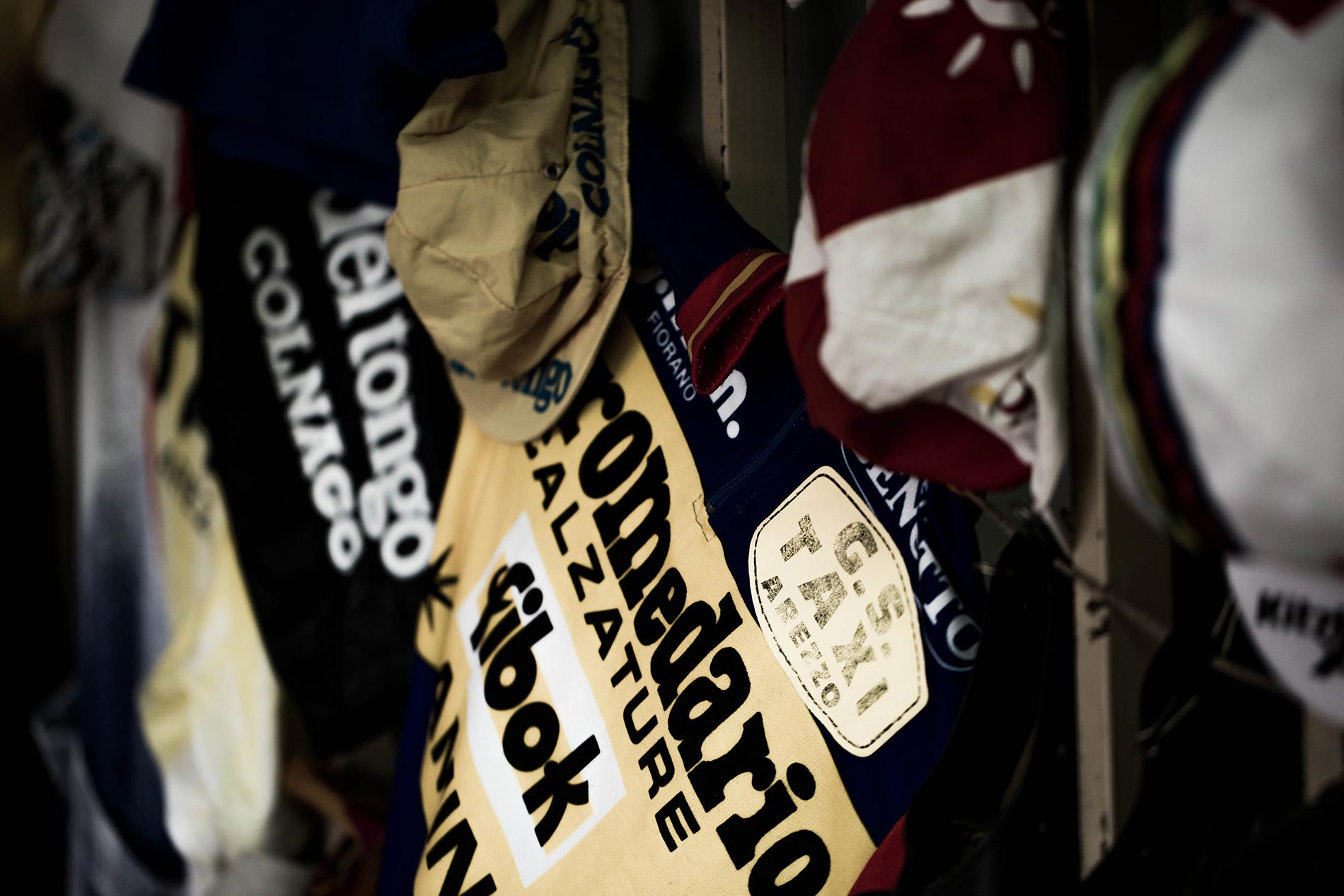 The Laboratorio Mastrofisso first opened on March 19, 2015.
Once the door was open, friends, customers and acquaintances easily understood one thing: this place would be in constant flux and change.
The common thread at the base of it all would be to offer a dream, a feeling, a memory: that which usually happens to all those who come from all over the world to cross that threshold.
-LABORATORIO MASTROFISSO- via V. Fossombroni 29- Arezzo – Italy